We look forward to supporting our local youth groups here on Panama City Beach throughout each and every year
In 2014 we donated $1,200.00 to the Arnold High School Special Olympics Program.  The kids and Staff were great there and we made a bunch of new friends!!
  
We donated $600.00 toward Mr. Surf's outreach program.  He provides Bibles to summer youth groups out of his own pocket.  We caught him just as he was getting back from teaching surf lessons.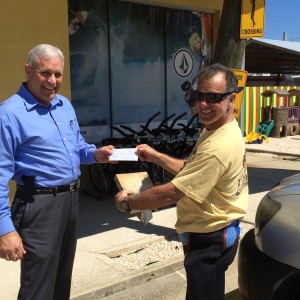 We also donated $1,500.00 to the Arnold High School and Breakfast Point Autism Programs.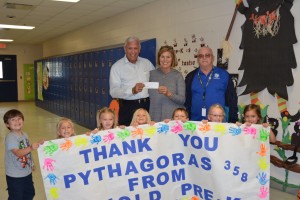 We hold Boston Butt smoking events twice per year to raise funds.  100% of the proceeds from the Boston Butt sales go to support various youth programs on Panama City Beach.